Now Playing
2017 Winter - Spring Brochure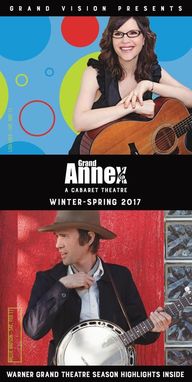 https://simplebooklet.com/grandvision2017
Thank You to
Our Supporters
We Are:
The official Friends Group to the historic art deco Warner Grand Theatre in downtown San Pedro, California.
The Grand Annex, a 150-seat cabaret concert venue down the street from the Warner Grand.
Meet the Music, a free educational program which introduces music to Harbor Area students.
A welcoming place to volunteer and get involved!
Grand Vision's Meet The Music
receives major grant from CAC
Liz Schindler Johnson appointed L.A. County Arts Commissioner
Grand Vision's Executive Director accepts post
KPCC Story on the NEA features Team Taiko
Making Music Makes A Community
Max H. Gluck Foundation Awards Meet The Music With Generous Grant
Local 4th and 5th grade students benefit!